Baghaan Orchard Retreat – Here you can find the Best Resort Near Delhi at affordable Price.
Tuesday, 20 February 2018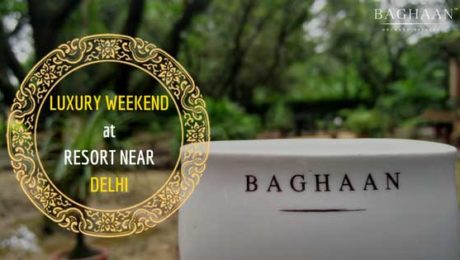 Once a dusty village, Delhi witnessed rapid urbanization with the establishment of factories and industries. Delhi is now a leading financial and industrial hub and every year travelers from different parts of the world visit this thriving city to make those important business decisions. But Delhi is no more only about business as there are opportunities to unwind and entertain yourself. If you are planning to visit the city and want to explore nature's beauty than one of the best option is the Baghaan Orchard Retreat, a luxury holiday resort near Delhi.
The Baghaan Orchard Retreat is unique amongst luxury resorts near Delhi, a royal resort set in a breathtaking 15 acres of beautiful mango orchard, filled with beautiful trees and exotic birdlife. The Baghaan Orchard Retreat, a resort near Delhi is a heaven of mystical peace and natural serenity.
Indeed, we understand what motivates people to take weekend gateways near Delhi is the underlying force that allows the Baghaan a resort near Delhi to offer the best hospitality to their all guests. We pay meticulous attention to every detail of our guests. Moreover, we adorned our rooms by using traditional techniques. The Baghaan Orchard Retreat, a luxury resorts near Delhi epitomizes traditional mango orchard charm with the delight generosity.
Guests looking for a luxury dining restaurant in a weekend resort near Delhi can undoubtedly choose us for fine dining space and most importantly we offer both indoor and outdoor dining services. Our mango orchards garden is a wonderful setting to enjoy an aperitif, a nightcap, a game of chess or interacting sessions with your beloved ones.
Best Luxury Holiday Resort Near Delhi "BAGHAAN"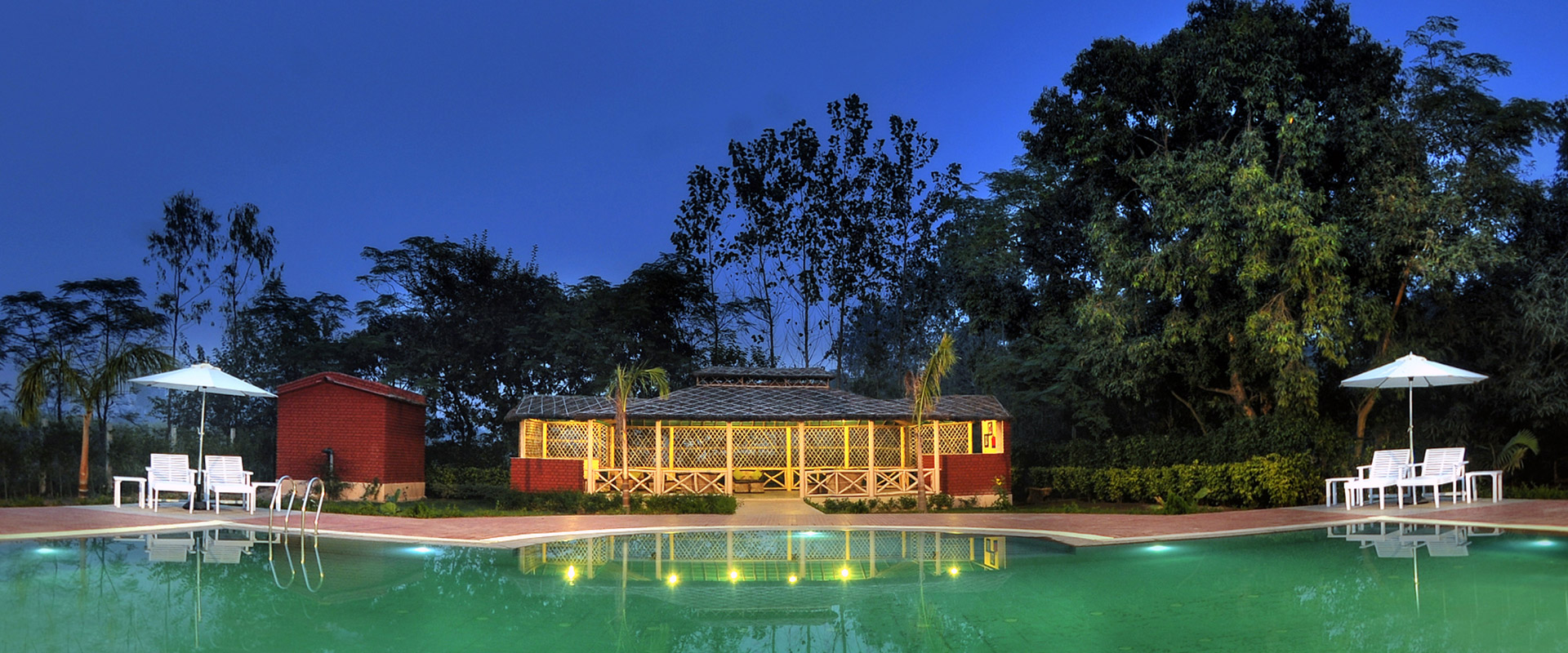 Baghaan Orchard Retreat is renowned as one of the most luxurious weekend gateway resort and luxury resort near Delhi. Our resort is known for not just its facilities but also for its courteous staff. The rooms, villas, and suites of the restaurant combine the best of indigenous architecture and modern contemporary comforts and luxuries. Staying here is an experience of its own as evident from the testimony of many about the resort. Guest staying here can enjoy the tranquillity of nature on whose shores the resort is. The restaurant is a class of its own and one can enjoy very lavish meals compromised of local and international cuisines. Our resort also has a conference room, a swimming pool, a business center, children play area and are pet-friendly, where you can indulge in some fun activities with your kids and pets.
Consequently, everyone knows the healing power of a proper vacation. It provides the perfect frame to pamper yourself, with a time to relax, walk by the pristine orchard, admiring the blue of our skies and a beautiful sunset. The whole indulgent moment. So, we at Baghaan believes a sound mind in a sound body and that is why our resort near Delhi is a place known for rejuvenation. Our resort makes you have a deeper bonding with nature, bring yourself at a lower and calmer pace.
Indeed, it's just not a little gift, giving time for yourself is the most important action to create happiness and wellness in your life.
So, now that you know how easy is to pamper yourself, we invite you to an amazing journey of relaxation and happiness at our luxury holiday resort near Delhi.
Let's talk about when will we meet you.