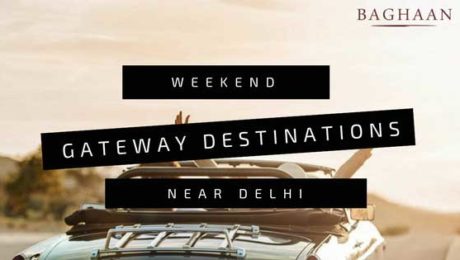 Hey there, Delhiites! We know you love your awe-inspiring, historically magnificent, poetic and culturally rich city. But sometimes, the city can become a run of the mill. If there's one thing that can help here, it's weekend gateway destinations near Delhi. Deciding on one place among the numerous weekend gateway destinations near Delhi is not an easy task and figuring out which specialty does the place have or what it is famous for or what you can do there is even harder.
So, if you have a long weekend coming up or if you wish to explore places around Delhi on a normal weekend, don't hold back. There are plenty of weekend gateway destinations near Delhi to explore. Indeed, there's nothing more uplifting than traveling and exploring new places.
Check out this list of some of the weekend gateway destinations near Delhi that are only within the range of 350KMs and can surely be explored in the span of small weekends. Check out and take notes, and start to plan and imagine what you are going to do over there.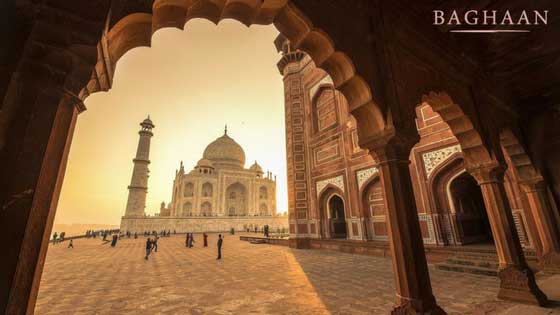 This place is for the ones who like to explore the love around places. Well, we are talking about Taj Mahal, the home of an architectural masterpiece. Agra exudes a historic old world charm and is dotted by several landmarks and monuments from the bygone era, still echoing the tales of past which will make your experience a bodacious one.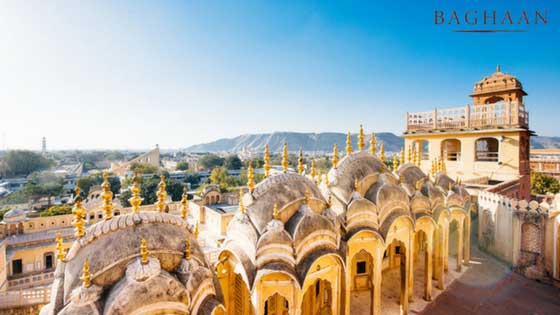 It is also known as the pink city of India and is among the most popular cities of Rajasthan. Jaipur is an awe-inspiring weekend gateway destination near Delhi, and while on your way it would be a mix of sightseeing, food spree and shopping. Jaipur is also a paradise for shopaholics.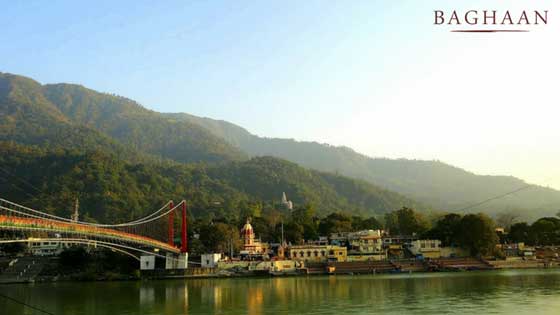 Rishikesh a small town in Uttarakhand state, is known to be the 'Yoga Capital of the world' and is a heaven for an adventure enthusiast. Not only just adventure but spirituality and natural goodness can also be experienced.
All these goods and chattels make Rishikesh as one of the most popular weekend gateway destinations near Delhi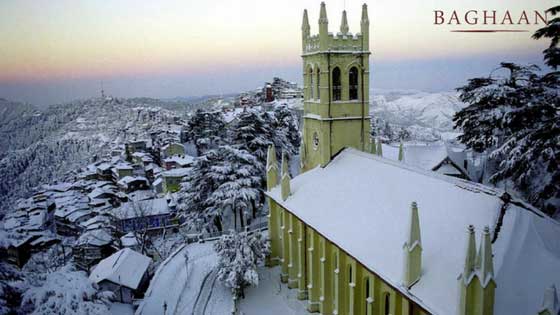 A short trip at a weekend gateway destination near Delhi like Shimla is one of the best ways to spend time with your loved ones or family.
Shimla has one of the best charms among the hill stations of Himachal Pradesh and moreover, it is often referred to as the 'Queen of Hill'. Furthermore, its popularity among the couples and families is matchless.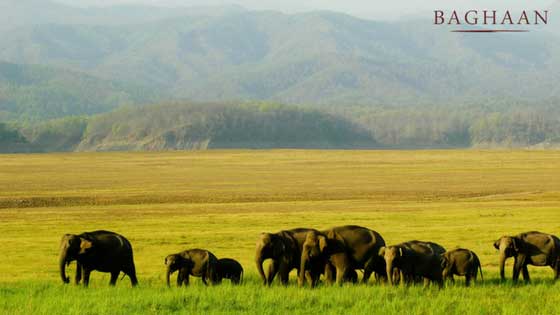 When it comes to the best weekend gateway destinations near Delhi, Corbett finds its place right on the top without any exaggeration. The oldest and one of the best national park in India is also known to be home to a vast variety of flora and fauna. This weekend gateway destination near Delhi is a must to visit because it will make your weekend a mix blend of peace, spirituality, wildlife, and adventure.
After a long, tiring week, there is nothing more we want than a relaxing weekend vacation. The capital offers you a multitude of short holidays options for a splendid, hassle-free weekend. These weekends are not going to come, again and again, and one should try to utilize their holidays well by visiting any weekend gateway destinations near Delhi.
Tuesday, 20 February 2018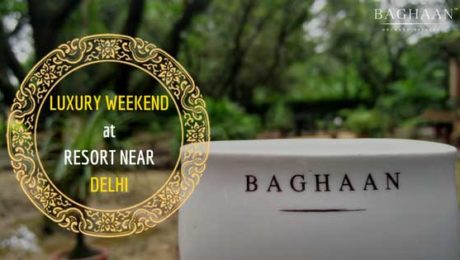 Once a dusty village, Delhi witnessed rapid urbanization with the establishment of factories and industries. Delhi is now a leading financial and industrial hub and every year travelers from different parts of the world visit this thriving city to make those important business decisions. But Delhi is no more only about business as there are opportunities to unwind and entertain yourself. If you are planning to visit the city and want to explore nature's beauty than one of the best option is the Baghaan Orchard Retreat, a luxury holiday resort near Delhi.
The Baghaan Orchard Retreat is unique amongst luxury resorts near Delhi, a royal resort set in a breathtaking 15 acres of beautiful mango orchard, filled with beautiful trees and exotic birdlife. The Baghaan Orchard Retreat, a resort near Delhi is a heaven of mystical peace and natural serenity.
Indeed, we understand what motivates people to take weekend gateways near Delhi is the underlying force that allows the Baghaan a resort near Delhi to offer the best hospitality to their all guests. We pay meticulous attention to every detail of our guests. Moreover, we adorned our rooms by using traditional techniques. The Baghaan Orchard Retreat, a luxury resorts near Delhi epitomizes traditional mango orchard charm with the delight generosity.
Guests looking for a luxury dining restaurant in a weekend resort near Delhi can undoubtedly choose us for fine dining space and most importantly we offer both indoor and outdoor dining services. Our mango orchards garden is a wonderful setting to enjoy an aperitif, a nightcap, a game of chess or interacting sessions with your beloved ones.
Best Luxury Holiday Resort Near Delhi "BAGHAAN"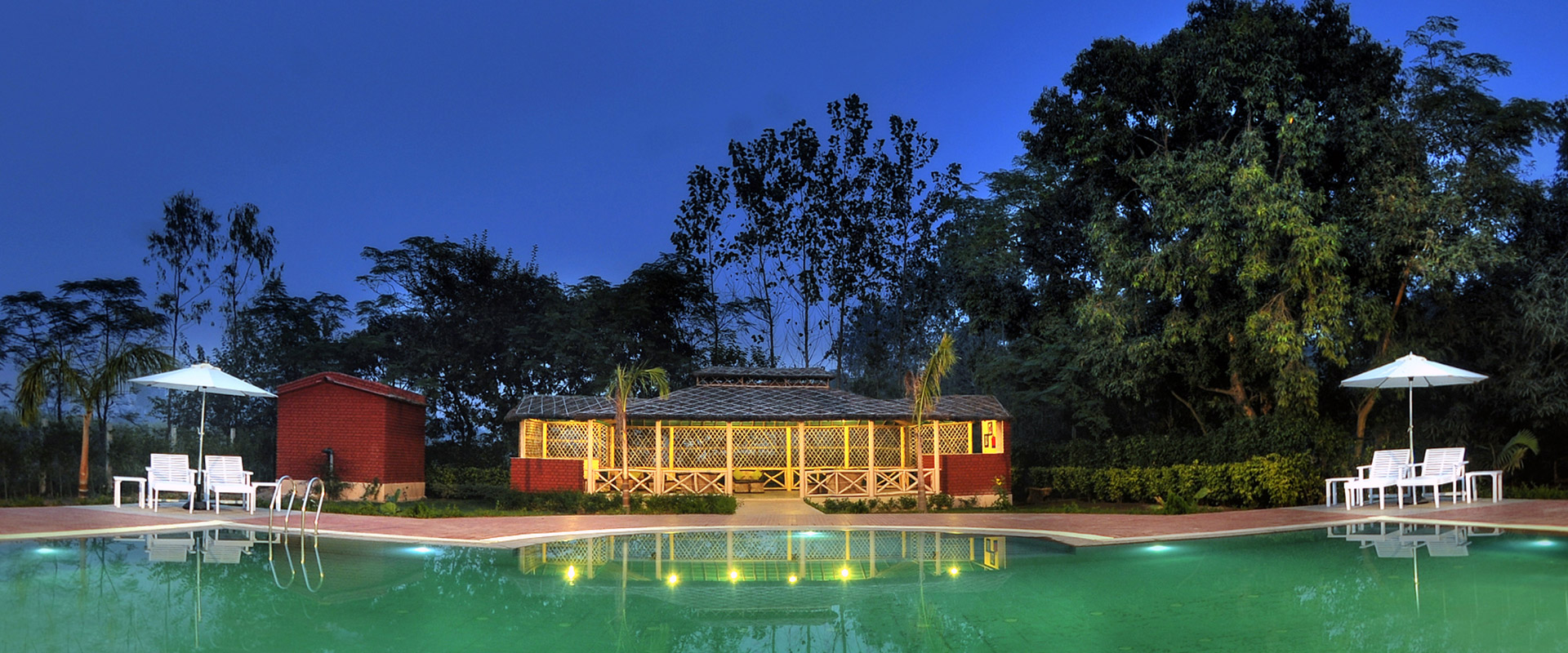 Baghaan Orchard Retreat is renowned as one of the most luxurious weekend gateway resort and luxury resort near Delhi. Our resort is known for not just its facilities but also for its courteous staff. The rooms, villas, and suites of the restaurant combine the best of indigenous architecture and modern contemporary comforts and luxuries. Staying here is an experience of its own as evident from the testimony of many about the resort. Guest staying here can enjoy the tranquillity of nature on whose shores the resort is. The restaurant is a class of its own and one can enjoy very lavish meals compromised of local and international cuisines. Our resort also has a conference room, a swimming pool, a business center, children play area and are pet-friendly, where you can indulge in some fun activities with your kids and pets.
Consequently, everyone knows the healing power of a proper vacation. It provides the perfect frame to pamper yourself, with a time to relax, walk by the pristine orchard, admiring the blue of our skies and a beautiful sunset. The whole indulgent moment. So, we at Baghaan believes a sound mind in a sound body and that is why our resort near Delhi is a place known for rejuvenation. Our resort makes you have a deeper bonding with nature, bring yourself at a lower and calmer pace.
Indeed, it's just not a little gift, giving time for yourself is the most important action to create happiness and wellness in your life.
So, now that you know how easy is to pamper yourself, we invite you to an amazing journey of relaxation and happiness at our luxury holiday resort near Delhi.
Let's talk about when will we meet you.
Tuesday, 13 February 2018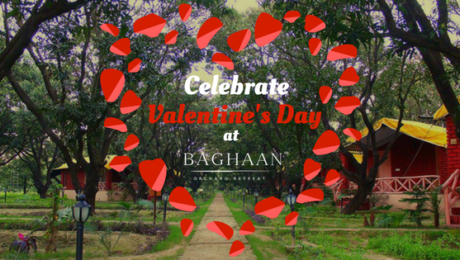 Valentine's day is just around the corner – this is the season of love, Cupid, roses and chocolate. So, this year celebrate the season of love with your beloved one with a Valentine's Day vacation at Baghaan Orchard Retreat resort near Delhi.
Though, it is easy to sympathise with someone if they say that they're finding it hard to plan for the upcoming Valentine's Day. Everyone wants to make it special for their better half, and the fear of screwing up makes it doubly difficult. But that's where we come in to give the pleasure of "Green Romance" at Baghaan Orchard Retreat resort near Delhi. The resort is unique in every sense of the word, as it effortlessly maintains the old world charm during your visit to Baghaan.
Indeed, it is the most romantic day of the year and you should not miss taking the pleasure of this day fully with your better half at a beautiful resort near Delhi and we provide the best services on this special occasion to make it a memorable and unique one for you. The lovers can enjoy a variety of romantic escapades from dinner by the iconic fireball to private dining in our beautiful mango orchard gardens. The farm-to-table menu for the occasion has been designed by our specialised chef's team that ensures love at first bite.
Lit by glowing candles and with the cool breeze, Baghaan Orchard Retreat is the ultimate spot for a romantic evening. Guests can gaze into each other's eyes while enjoying a sensory inspired special menu that has been carefully crafted for his special day. The sound of the soulful music will whisk guest away into the evening and all the ladies will receive a rose to take home. For a bonfire dinner at the centre of the beach, couples can opt for a romantic table for two that has a view of the hotel grounds surrounded by mango orchards.
The accommodations at our resort during your normal stay or special valentine stay will always include luxurious hospitality. If one chooses to dine in, our rooms are provided with the private balcony and the elegant deluxe or presidential guest rooms. Ready yourself for a day in mango orchards garden.
So, if you want to propose your partner this valentine's day in a pristine resort with a romantic environment we are here to ease up all your work. We at Baghaan Orchard Retreat resort near Delhi never had anyone say 'no' to the question 'will you marry me?' at our resort there must be something in the air which make everyone fall for love at first sight.
Nevertheless, the couples will enjoy leisure time spent together relaxing in our pools and candle light dinner in the mango orchard resort. The spa will pamper couples with a romantic rose petals soak and aromatic massage. Consequently, whether couples are looking to rekindle, rediscover or simply recreate beautiful memories Baghaan Orchard Retreat near Delhi is sure to say it all.
" Here your cares become our concerns, unexpressed wishes are fulfilled and each day is made more memorable than the last."